"Turnkey" product for Web, Mobile, TV and Graphic clients, which allows visualizing statistical, social and multimedia content. Integrates HMTL pieces into a single delivery and publication framework, through iframes or direct inclusion. Modules completely disaggregated. Allows interaction with social networks. It can be configured in several languages.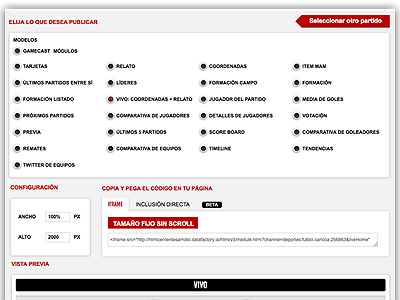 Our publisher allows access to more than different 80 to highlight what the customer needs. They are used independently or combined.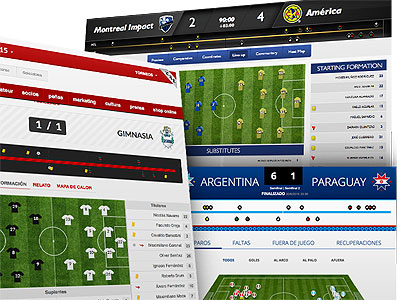 Detailed information at every moment of the event. Link statistics with photos and videos. Publication, content integration and social metrics.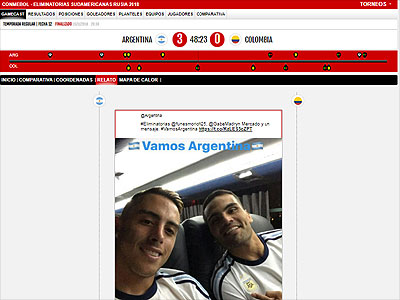 Incidents in real time. Space coordinates and the possibility for the client to upload their own comments.
Actualización
Automatic and live Pre-match, match and post match information. Data of tournaments, teams and players.
Advertising
It has six predefined spaces in the pieces: as banners or watermarks on the court.
Pieces
It is possible to adjust, design, texts and we are constantly incorporating new features.