The experience of DataFactory in the production and delivery of sports data allows us to work with the most outstanding TV channels and operators in the region.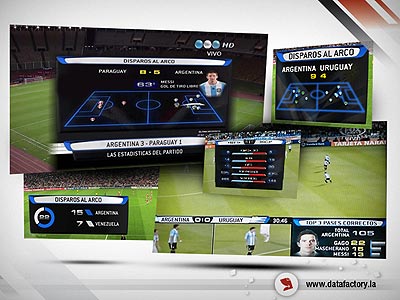 It shows the statistics (in real time) of the most important sports, tournaments, matches and players in the world.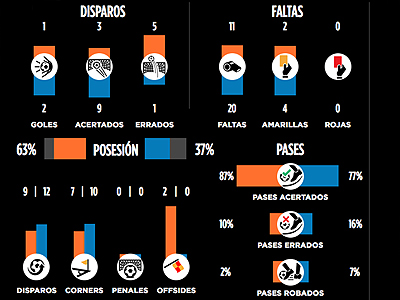 We provide adapted solutions or raw data (XML, RSS) for the development of interactive data.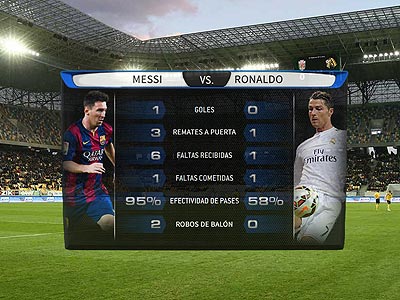 Comparative infographics; data in the field; tactical arrangement; robberies; passes (correct and incorrect); among others.
Graphics
More than 40 allow great flexibility when defining the design.
Utility
Previous, Live and Post Party. Contribution of attractive and innovative graphic content.
Photos
Broadcast TV allows you to incorporate images of players. It offers an online hashtag counter.