System of consultation of historical data of all the matches of a tournament from its beginnings to the present. It is possible to compare the performance of two teams and shows the player's detailed card and DT, with photo.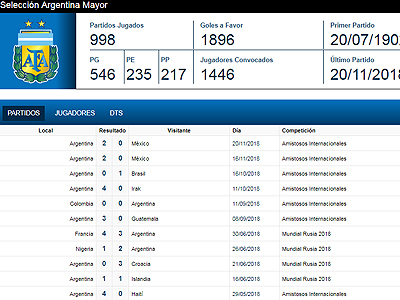 It allows to reconstruct the trajectory of a team and the detailed detail of its players.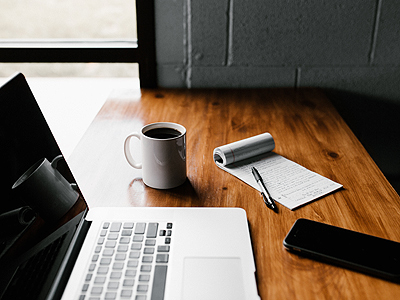 Consultation system for media and professionals, used in the Copa América Centenario.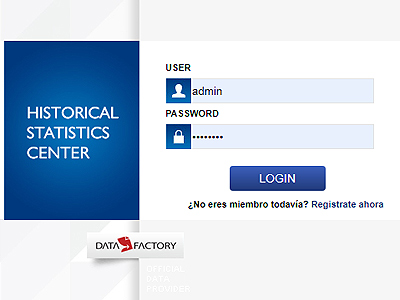 For the institutions of which we are "Official Data Provider". It is entered with username and password.
Personalised
We can facilitate the exclusive design in charge of our team, according to the requirements of the clients.
Hosting
On DataFactory servers. A URL to be determined by the data provider is delivered.
EXTRAS
Responsive product (HTML5) for "MobileWeb" version. Access to social networks Possibility of external use.